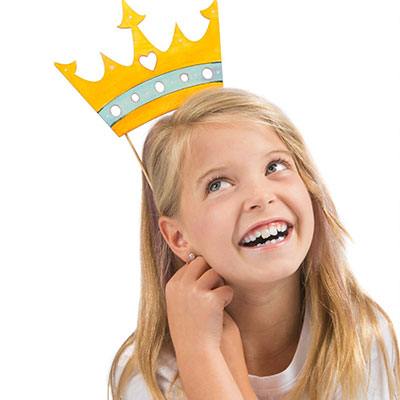 Great Experience Leads to Great Results
Wilk & Wilk Orthodontics is built on a bedrock of experience. Since 1997, virtually every imaginable orthodontic problem has been encountered and corrected with professionalism, enthusiasm, and with amazing attention to detail.
We are Certified Specialists
We don't dabble in Orthodontics - we practice it all day long, each and every day for many, many, many, days - since 1997. We live Orthodontics. We breathe Orthodontics. Braces or clear aligners - Only an Orthodontist is an Orthodontist. Drs. Brian and Kevin Wilk are certified specialists who have completed postgraduate specialty training in orthodontics. Also, they have passed the examinations leading to the distinction of being Fellows of the Royal College of Dentists of Canada (FRCD(C)). Please visit mylifemysmile.org for more info.
Word of Mouth – The Most Important Social Media
From the very beginning, we have provided our patients with the very best of what we were living, learning, and creating in the world of Orthodontics. This inspired positive word-of-mouth referrals that continue to grow the Wilk & Wilk family of patients. We are proud and deeply grateful for this.
But don't just take our word for it! Ask any of our current or former patients about the Wilk & Wilk orthodontic experience.
Fair and Transparent Fees
We are consumers too and strive to make treatment affordable with reasonable fees, and convenient payment plans with 0% financing - no interest charges. We are also committed to providing tremendous value for the financial commitments our patient families make and are transparent with our fees: our total professional fee includes all treatment provided in our office. There are no extra fees for consultations, records, x-rays, or comfort visits.
We are Proud of Our Work
We're proud of our work, and we stand by it. We continue to strive to deliver the most comprehensive, innovative orthodontic treatment available anywhere in a professional and caring manner. Seeing is believing – Please check out our Smile Gallery showcasing our orthodontic work.
We Think Our People are the Best
Wilk & Wilk runs smoothly largely because of our meticulously assembled staff who care deeply about their work. We feel they are the most professional, most passionate, most curious, knowledgeable, caring, and fun group in any orthodontic office anywhere. Since 1997, we have evolved and grown together unified in the goal of providing our patients with the best treatment available anywhere.
We are Passionate about What We Do
We are passionate about our orthodontic work. We are passionate about our patients. We are passionate about exceeding expectations. We are passionate about the Wilk & Wilk patient experience.
We sleep well at night
Since 1997, we have been recommending treatment when you need it, and not recommending treatment when you don't need it. We only recommend treatment that we would provide for our own families: treatment that we truly, genuinely believe in and treatment designed to address the concerns that need addressing.
Trust is Everything
Wilk & Wilk Orthodontics continues to be the trusted choice of thousands of orthodontic patients, this trust is our most prized asset and we don't take it for granted. It encourages many people, including medical and dental professionals to seek out our expertise not only for their patients but also for themselves and for their family members.
We Have Innovation in Our DNA - You name it, we do it.
The orthodontic landscape is dynamic and ever-changing, and so is Wilk & Wilk! We do digital, embrace new and emerging technologies, and push ourselves to stay at the forefront of the art and science of Orthodontics. We nurture a culture of innovation and eagerly await what's coming tomorrow.
We Play Nicely with Everyone
Collaboration is baked-in at Wilk & Wilk Orthodontics so ideas flow freely between our office and different specialty offices we collaborate with when providing more complex treatment to our patients. Since 1997, we have made solid professional connections with like-minded specialists in different fields. We are connected and embrace community conversation because it makes us better at what we do.
We Have Fun Doing it All
We're passionate, playful, and deeply invested in our art. Come visit us—you'll see what we mean!

We Respect Your Time
Your time is important so we use a computerized patient flow system in that keeps us on time so you're on time. Advances in orthodontic treatment techniques also allow us to schedule fewer adjustment appointments so our patients miss less school and work and our text message appointment reminders ensure you never miss an appointment.
We're in This Together
On the front end: There will be a bedrock of experience backing every treatment recommendation and we will focus on getting the details right.
On the back end: After your orthodontic journey is complete, we stay connected, and our relationship continues. Our door will always be open.
We Also Provide…
No charge initial consultation appointments without a referral from your family dentist
A modern facility with 3D scanning and digital X-rays for decreased radiation
OSHA-approved sterilization techniques
Appointment reminders by email or text messaging and online access to your account
Continued communication with your family dentist to ensure continuity of care
Patient appreciation events such as contests and movie nights
Emergency assistance for any after-hours problems. We are always available!